In 2012 I tested out

a face book: it is good for a Brain Nap
Call Dave: 203-843-2353 or - email

dave@cadsulting.com
* Good design is innovative * Good design makes a product useful * Good design is aesthetic * Good design helps a product to be understood * Good design is unobtrusive * Good design is honest * Good design is thorough to the last detail * Good design is concerned with the environment * Good design is as little design as possible

GROW YOUR IDEA! - Benefit from 25 years vast experience creating/preparing/coordinating documents, 3D design and drafting. 5 year Degree [ B.S. Industrial Design 1985 ]
Dave is an Entrepreneur, has a US patent

INVENTORS – READ THIS!
I have a US patent. My knowledge of the drawings system is significant and can help you gain the protection that patents provide, with Design and Patent Drawings...or Not! In some cases it is best to proceed on your own quietly.
Why NOT to get a patent : (Get THE CASE AGAINST PATENTS by D. LANCASTER,
a free PDF file on the web here )

NOTE: Not all CADsulting clients' work is here, some have confidentiality / NDA Agreements. I am still honoring NDAs from 2006, for example.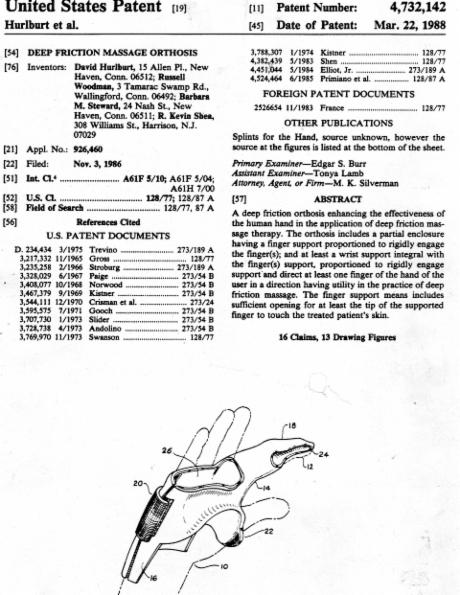 Dave brings 25 years contract experience in:


-Space Planning Office & Lab Design - -3-D Solids
-Model Making -Machining -Milling - New Product Development
-Instructional Design Training (188 Engineers for IT in 5 states)
-Tech. Illustration & Writing
-Book Graphics Layout with Adobe InDesign

-Technical Graphics -Signage
-Architectural Drafting - 3D
- E/M Pkg. -Sheet Metal Enclosures -R & D -Wiring -Inst. & Controls
- Human Factors & Ergonomics
- Rail car Cab & Aircraft Interiors
-Presentations - Marker Renderings -Desktop Graphic Design

A Multi-talented creative thinker, with 20,000 hrs on AutoCAD 2000/08 Draftsight 2017, and Canvas 16 Solidworks 2009, SketchUP 2017 Pro and Office 2010, plus...Pencil, Version 2.50 [ eraser enhanced ]

Dave is a Graduate of Industrial Design - Bachelor of Science Degree, 1985, University of Bridgeport, CT

Member, ARRL Amateur Radio; GENERAL License Earned Sept 2017 CALL SIGN : KA1QCP
2016-2018 Treasurer. W.A.R.A. Woodmont Amateur Radio Association
-Member STC, Society of Technical Communication 1999-2003
-Member IDSA Industrial Society of America, 1993-2001
-Who's Who Amoung Young American Professionals, 1998
-Strathmore's Who's Who 1999-2000
-AutoCAD User's Group Int'l 1997-2002
-Branford CT Chamber of Commerce 2000-2002

25 years of Industrial Strength experience
ON SITE in Connecticut Only (SE)
Resume sent upon request ONLY if contract opportunity is in South East CT
Grow Your Idea !